Winter is here so we definitely need to be well-equipped. And by that I mean stay warm during sleep. In this Simba duvet review, I will talk about this interesting option that features space technology!
Simba is one of the biggest players in the UK and a company that I really value. After creating the popular Simba Hybrid Original mattress, they expanded their range and they now offer a series of products. One of these is the Simba duvet which I got about a month ago. Let's move now to the full review below.
Construction
During the design process, Simba had one goal, to make an all-season duvet. To achieve that, they had to use a material that is 'clever' with temperatures. They decided to use Stratos, a material that uses phase-change technology to respond to your body's temperature and keep you feeling just right all night. The filling used here is made of Aerelle Cool Night fibres which contain semi-conducting minerals that draw heat away from your body so you can stay comfortable during sleep. Finally, they use BCI cotton to make the duvet which is sourced from suppliers which promote more sustainable production and higher working standards. This is a big deal and I hope that more makers will follow Simba on this. The duvet is quite breathable and the square quilting is a clever addition to an already fantastic design. Overall, I think this is one of the best-made duvets I have ever seen so no complaints at all.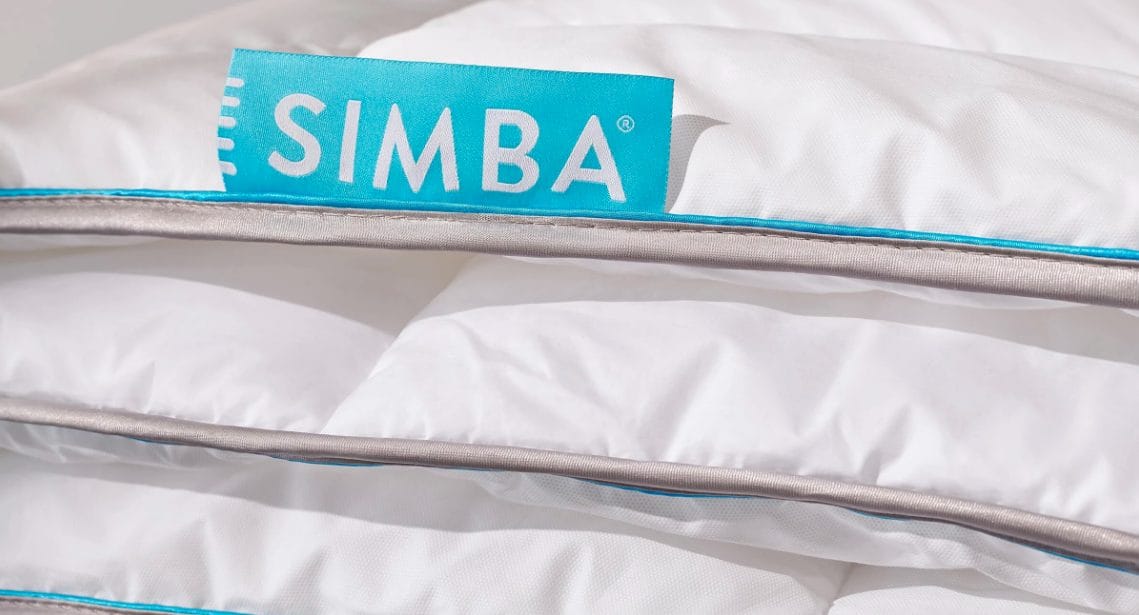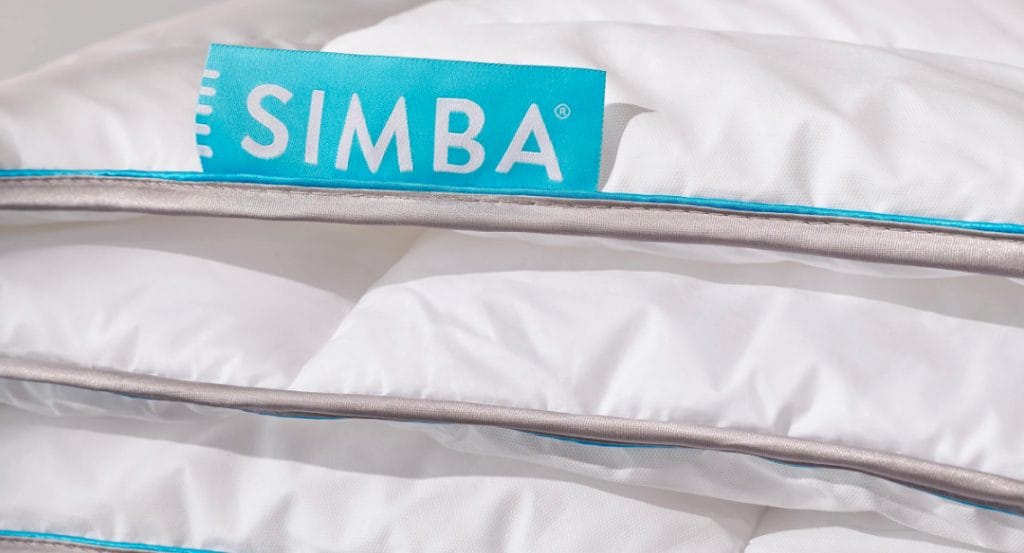 Design & Fit
Just like most Simba products, the duvet also features a fantastic design! It looks indeed like a spacesuit and I personally loved it! It also feels very premium and I am sure that most people will be impressed by it. The pockets are not only helping you to avoid a lumpy duvet but also add some character to the whole design. In terms of fit, I must say that it's great and I had no issue using my old duvet set. Overall, I think that Simba did a great job here and I don't have any complaints at all.
Watch the video below, to see how the Stratos technology works.
Pricing
The Simba duvet is available in 4 sizes so you will definitely find the one that best suits your needs. It's not cheap but if you consider the technology used here, I think that it sells at a fair price. The smaller Single one retails for £99 with the Super King selling for £199. The table below has pricing information for all available sizes.
| | | |
| --- | --- | --- |
| SIZE | DIMENSIONS | PRICE |
| Single | 135 x 200cm | £119 |
| Double | 200 x 200cm | £169 |
| King | 225 x 220cm | £199 |
| Super King | 260 x 220cm | £219 |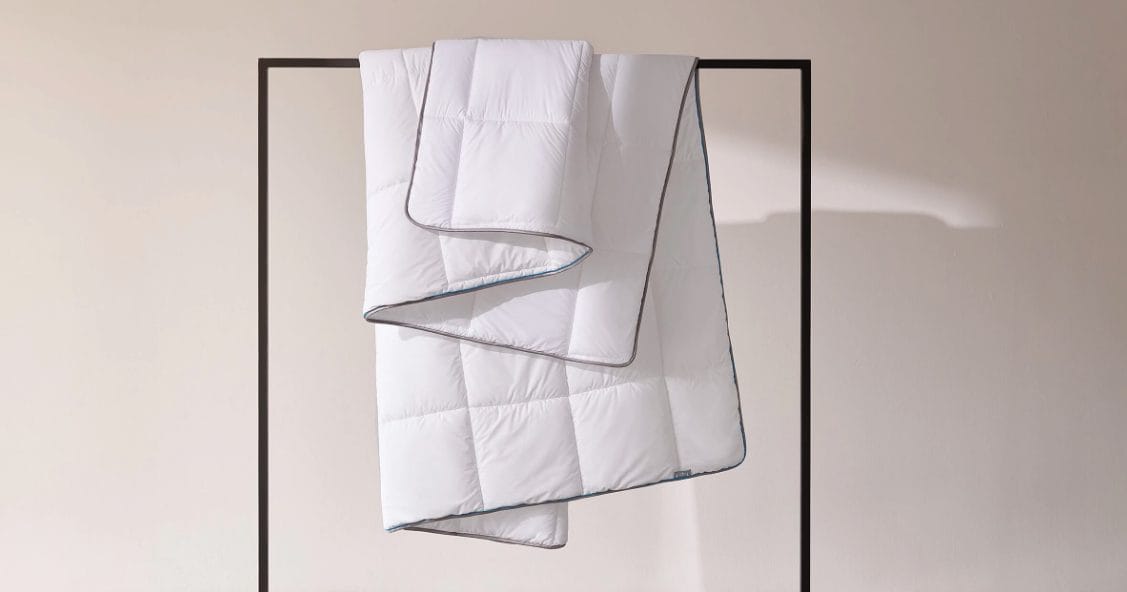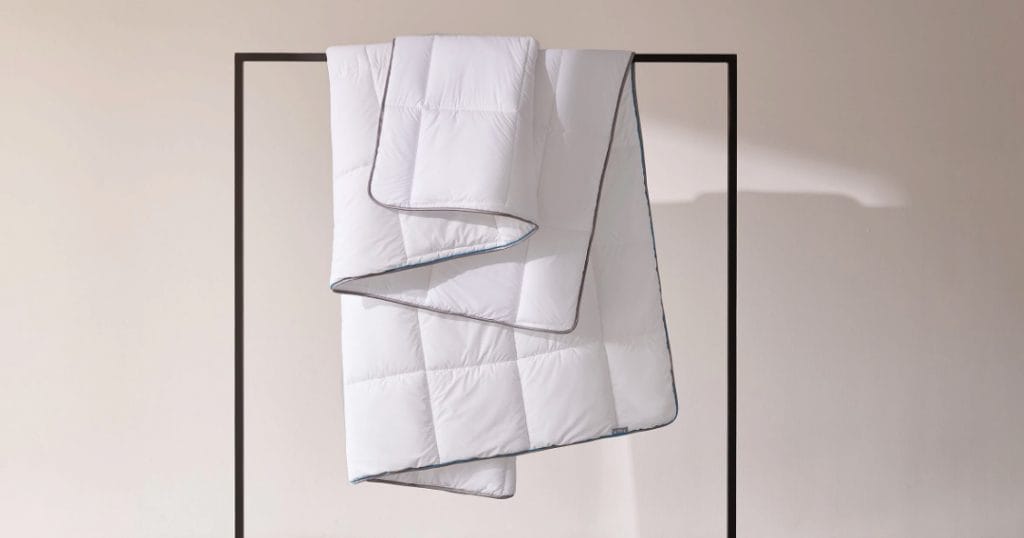 Delivery & Service
The Simba duvet comes with free delivery for all sizes which is great. It will take between 2-5 days for the duvet to arrive, in my case, it was just 3. You will receive a 1hr delivery window on the morning of delivery which is very useful. The courier was polite and on time so the whole experience was quite smooth for me. Besides the free delivery, you will also get a 1-year guarantee which in my opinion is a bit short. I would want at least 3-years for a premium duvet like this one. There is no trial period here but this is quite normal. Overall, I think that Simba could do a better job here.
Verdict
Completing now this Simba duvet review, it's a good time to share my final thoughts with you. Simba managed to create a fantastic duvet that can be used for every season. This is great as most people in the UK use a duvet even during the summer. The materials are the best I have seen and the service is good. This is not a cheap option but if you want a duvet that will last you for long then this should be high on your list.
PROS
Excellent materials
All-season duvet
CONS
Guarantee could be longer