Every August I am looking to buy some new bedding to prepare for the upcoming winter. In this Emma 4-season duvet review, I talk about this adjustable option that will keep you warm every single month of the year.
After trying the fantastic Emma Cloud duvet, I was really keen to try their new release. Emma is an established brand in the UK, known for making high-quality products. I decided to order my 4-season duvet two weeks ago so it's a good time now to move to the full review below.
Construction
This duvet has a clever design that gives you plenty of options. It's made of two separate layers that have different thermal values. The lighter one has a tog rating of 3.5 and the heavier one has a tog rating of 7. When clipped together, they form a winter duvet with a tog rating of 10.5. That means that you have 3 different options so you will definitely find the one that suits your needs.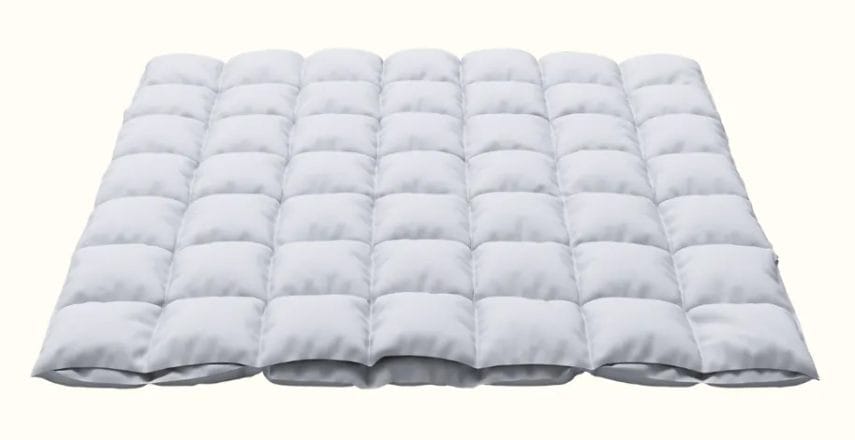 The 4-season duvet is filled with microfibers that are made of polyester. This is an eco-friendly fill that has temperature-regulating properties. Around it, there is a 100% cotton cover that is breathable and it's easy to clean. I have to mention here that you can place the whole duvet inside your washing machine. This is fantastic and it makes cleaning an easy task. Overall, this is a well-made piece of bedding that won't disappoint.
Design & Fit
The design of this duvet is a basic one and I was hoping that Emma would do a better job here. It comes with a white colour and square pockets that at least add a bit of character. The truth is that for a duvet of this price, I was expecting more. On the other hand, the dimensions are accurate so the 4-season duvet will fit well and tight inside your cover. That means that you won't have any loose corners which is something that bothers me a lot.
Pricing
The Emma 4-season duvet is available in only three sizes so there aren't many options for you to choose from. The smaller size (Double) costs £312 with the bigger one (Super King) going for £408. However, these are not the prices you will pay to get it as Emma runs promotions all the time. For example, I got a King-sized one for only £162! This is a great deal, especially for a duvet of this quality. The table below has pricing information for all available sizes.
| | | |
| --- | --- | --- |
| SIZE | DIMENSIONS | PRICE |
| Double | 200 x 200cm | £312 |
| King | 225 x 220cm | £360 |
| Super King | 240 x 220cm | £408 |
Delivery & Service
Emma is a brand known for its great service so you should expect free delivery when you buy this duvet. This usually takes between 2-5 working days but that depends of course on your postcode. I remind you that I am based in London so it only took me 2 working days to receive it. The great news here is that Emma offers a 14-night trial period that gives you the chance to try it at home. If you are not happy with it, you can return it and get your money back. Returns are free and Emma will sort everything for you. This is amazing and I was really impressed to find a trial period offered for a bedding product.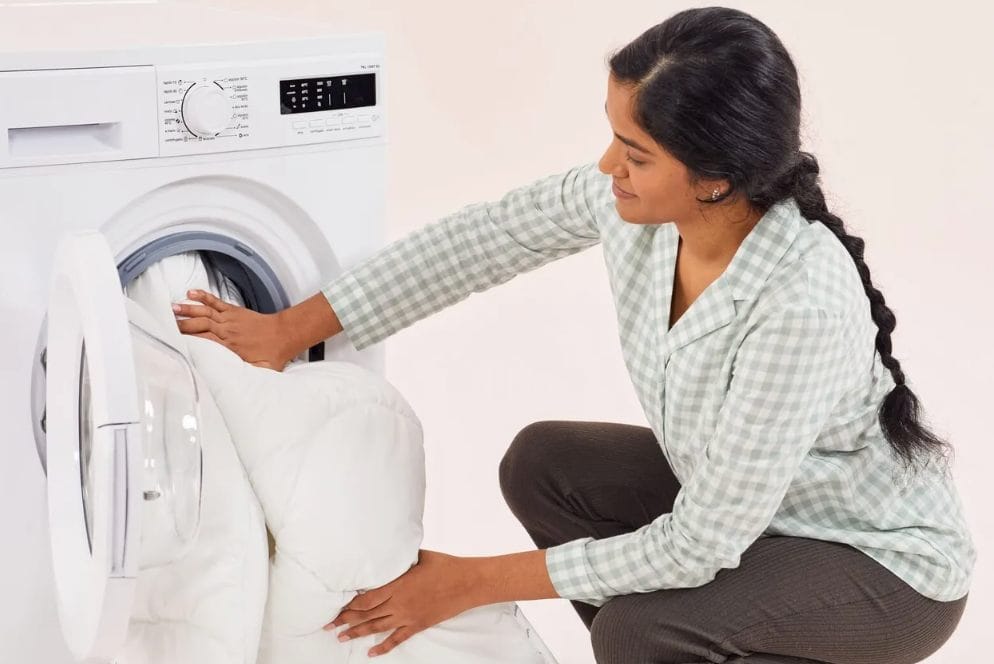 Verdict
I am now ready to complete this Emma 4-Season duvet review and I hope that this was a helpful piece of content. What I love about this duvet is the fact it gives you plenty of options and it combines practicality with quality. Moreover, this duvet is fairly priced and it comes with great service and support. As a result, this can be a great choice so if you are looking for a new duvet, this is definitely one to consider.
Emma 4-Season Duvet Review
PROS
Great for every season
Machine-washable
14-night trial period