The mattress industry has developed a lot during the past years and more makers are creating products for everyone. In this Panda cot mattress review, I will talk about this memory foam option that will make your baby sleep like one!
As you know, I have already reviewed other baby mattresses, so I was really keen to try the Panda one. Mine arrived, a few weeks ago so it's a good time now to write this review.
Materials
The Panda cot mattress has a 4-layer construction plus the cover. These are:
A waterproof layer that is there to protect the mattress from spills and acts as a shield against moisture, bacteria and fungi.
A breathable mesh protector layer that is there to protect the foam layers but also allow airflow.
A hydro foam layer that provides your baby's body with the needed pressure relief and regulates the body's heat.
An airflow foam layer that is there to provide support. It also allows airflow.
The cover of the Panda cot mattress is also a great one. The top part is made of bamboo which is a fantastic material. It's naturally antibacterial which makes it great against skin irritation and allergies. It's also good for babies that suffer from eczema. The bottom part features anti-slip elements which keep the cot mattress in place. Overall, they used great materials to make it, so no complaints at all here!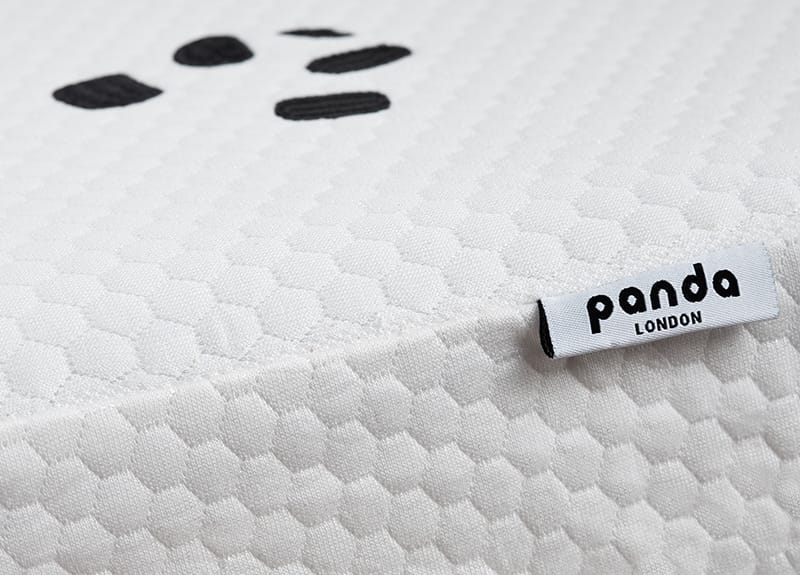 Safety
When it comes to kids, safety is always a big deal. All Panda products are according to Oeko-Tex Standard 100. This makes the Panda cot mattress safe for babies and anyone else who suffers from sensitive skin. As I have mentioned already, the bamboo cover is also good for babies who suffer from eczema which is a big problem these days here in the UK.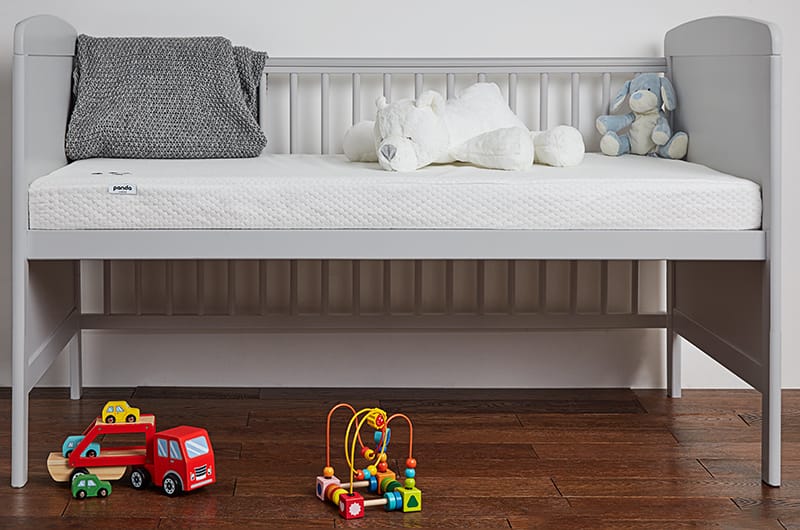 Service & Support
The Panda cot mattress comes with a 5-year guarantee which is great! This shows how much trust they have in their own products. You will also get a 30-night trial period which gives you a month to decide whether you want to keep this or not. If you are not happy with it, you can return it for free and get a full refund. Finally, the cot mattress comes with free delivery which makes the whole buying experience great!
Pricing
This cot mattress is available in 2 sizes with the smaller size selling for £99 and the bigger one for £129.
| | | |
| --- | --- | --- |
| SIZE | DIMENSIONS | PRICE |
| Cot | 120 x 60 x 10 cm | £99 |
| Cotbed | 140 x 70 x 10 cm | £129 |
Verdict
It's time now to complete this Panda cot mattress review. I personally love this brand as they create high-quality products that come at a fair price. They managed to build a cot mattress that combines memory foam with all the safety standards. Coming with a 5-year guarantee and a 30-night trial period it's definitely a safe choice. I think you should definitely consider it if you are willing to spend around £100 on your next cot mattress.
Panda Bamboo Cot Mattress Review
PROS
Bamboo cover
Trial period
CONS
Could be more affordable