One of the things you will never regret buying is a good duvet. Trust me when I say that, it's experience talking. In this Nanu duvet review, I will talk about this interesting and affordable option that got my attention recently.
After reviewing the Nanu pillow, I was really keen to try their duvet too. Nanu is a company that wants to give plenty of options to their customers and they do exactly that with their duvet. In fact, it's available in 7 togs so you will definitely find the one that will suit your needs. All Nanu duvets are made here in the UK. I got mine almost 3 weeks ago so it's a good time now to write this review.
Construction
The Nanu duvet has a very straightforward design and construction. The microfibre cover is very breathable and can regulate the body's heat very efficiently. Inside the cover, there is hollowfibre filling which is an eco-friendly material. The people at Nanu claim that they have used 17 plastic bottles to make the filling for one duvet. This is great and it's an example more makers should follow! As I have already mentioned, the Nanu duvet comes in 7 togs so each variation has a different amount of filling. If you suffer from allergies then this can be a good option for you. All materials that are used here are hypoallergenic. Finally, if you want to clean it you can you the washing machine and a gentle cycle at 40 degrees.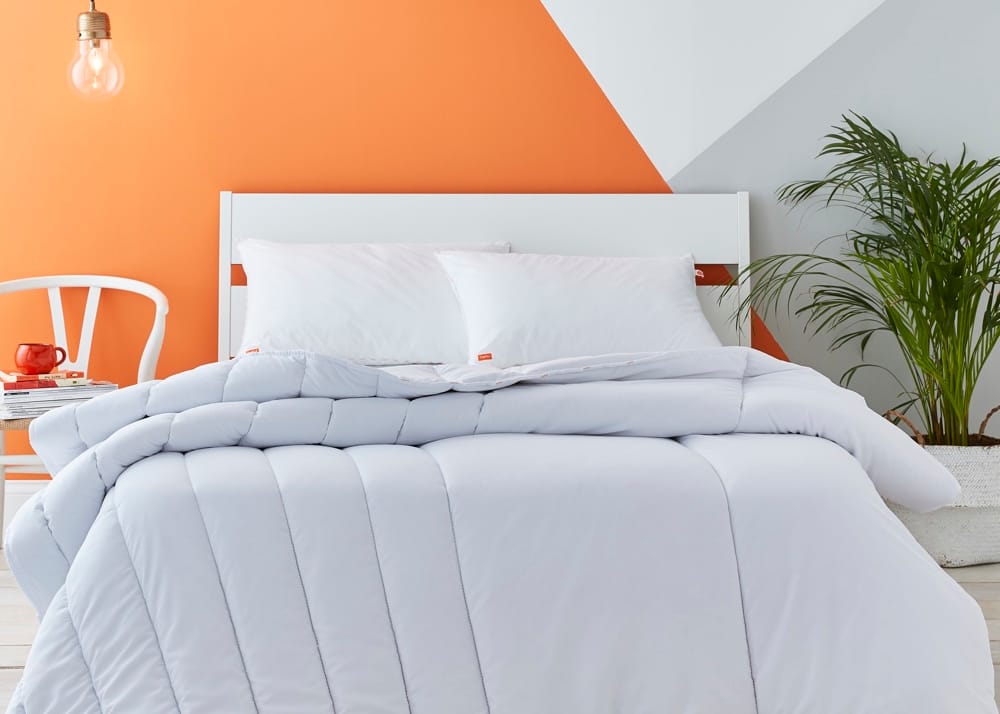 Design & Fit
One of the main characteristics of the Nanu brand is its minimal design and the duvet is not an exception. The cover features a crisp white colour with some orange details on the sides. I think that the duvet looks quite premium and it looks more expensive than it actually is. As for the fit, I didn't have any issue when I used my old duvet set and there was no gap in the corners or anywhere else. Overall, Nanu did a good job here.
Pricing
The Nanu duvet is available in two sizes, Double (200cm x 200cm) and King (220cm x 225cm). You then have to choose the tog that suits your needs. The cheapest option starts at £40 and it goes up to £75 for the 15 togs King one.
Delivery & Service
Nanu offers Free Standard delivery for all products which usually takes between 5-7 working days. In my case, it was exactly 5 and the whole experience was good. I received good communication from them and the duvet came well packaged (picture below). The courier was polite and prompt. If your purchase is faulty, damaged or incorrect in any way, you can return it within 14 days. All returns will go to homeless people which is a great gesture by them. Finally, every Nanu product comes with a 2-year guarantee and if you want to find out more you can visit their page here.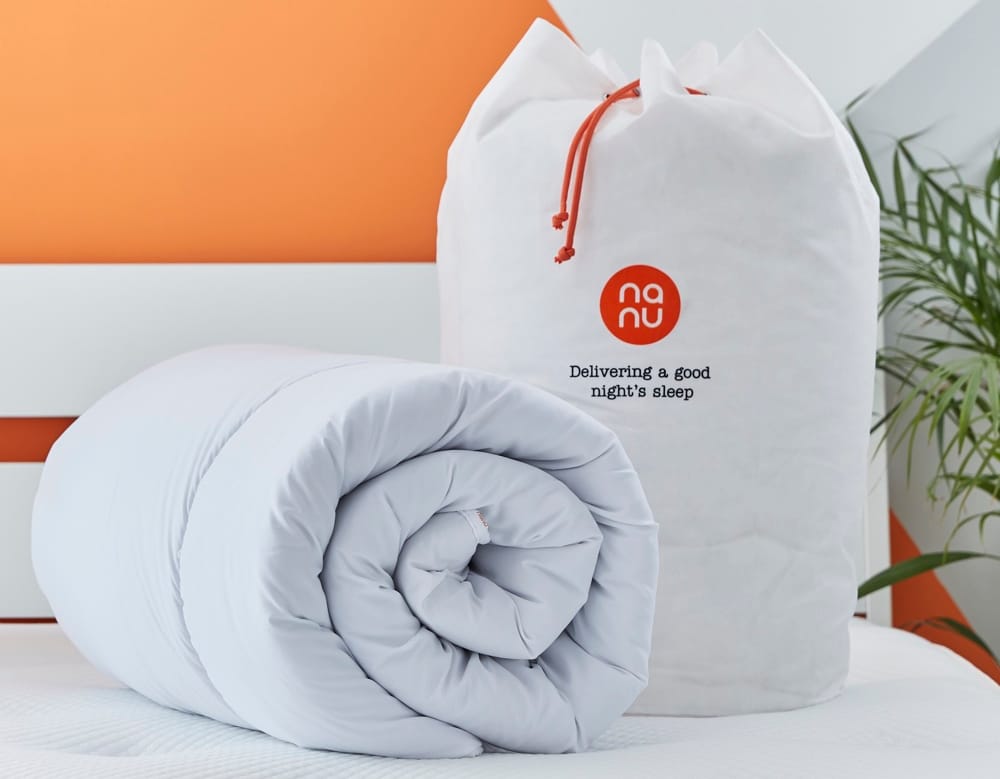 Verdict
I would like now to complete this Nanu duvet review and share my final thoughts with you. It's an affordable option that is designed to cater to each sleeper. The existence of 7 togs is a big deal and an idea, I liked a lot. They don't use space materials like some other brands but this is a decent duvet that comes at a fair price. If you don't want to break the bank, this duvet can be a very good option.
PROS
Available in 7 togs
Very affordable
Free delivery
CONS
Only two sizes available