Simba is one of the most popular brands in the UK. After reviewing their Simba Hybrid mattress, I was really keen to try some of their other products. Bedding is a really important component for a good sleep so I decided to order their sheets and their mattress protector.
Construction
FITTED SHEETS
The Simba fitted sheets are made of 95% Cotton and 5% Elastane. Simba have enriched the sheets with Aloe Vera to make them smoother and softer. However, the infused Aloe Vera will only last 5 washes but still, it's a very good idea. The Elastane makes sure the sheets will fit properly to the mattress and it's something I personally found very useful. Simba used jersey cotton to make their sheets which have the benefit of being naturally hypoallergenic. Overall the sheets feel nice and of good quality but I hope this stays after the infused Aloe Vera is gone.
PROTECTOR
The Simba protector is made of 100% cotton. They also added a waterproof polyurethane layer which is great as it will properly protect your mattress from any spills. The use of cotton helps with the breathing ability of the protector which is vital. Make sure you buy a protector that breaths as some cheap ones block airflow and make the bed really warm. The protector is also OEKO TEX 100 certified, which means it does not contain any harmful chemicals. Overall, the protector has the right characteristics and I personally really liked it.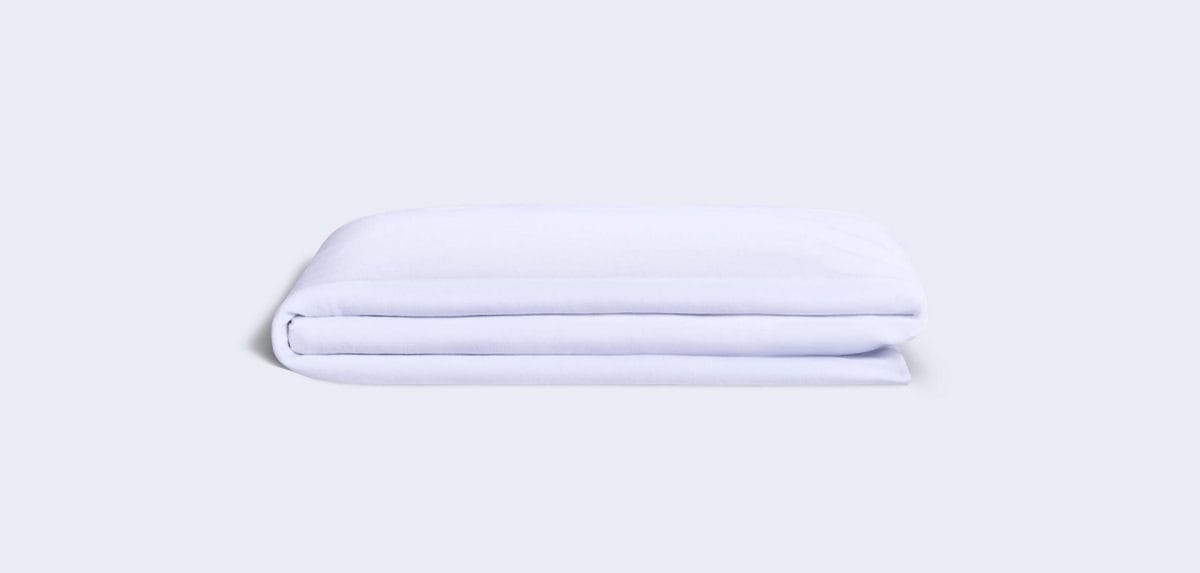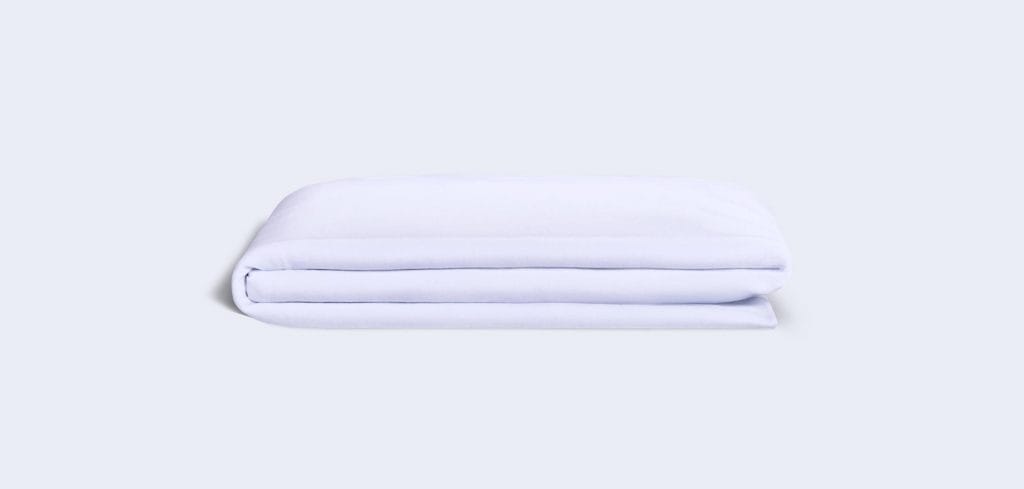 Design & Fit
FITTED SHEETS
The sheets come in one colour only (white). This is something I didn't like and I wish they could add some more colours. The sheets fitted very well to my mattress and indeed the elastane does a great job. It's hard to find wrinkles and the bed looks neat and nice. The sheets will fit well to any mattress that is around the same size as Simba so around 25cm-40cm in height.
PROTECTOR
The mattress protector comes in white too and there is no other colourway. This is not a problem for me as the protector seats under the sheets and we don't see it. It's of very good quality and it will fit your mattress providing it is around 25cm-30cm in height. The design is quite simple with the Simba branding applied in one corner.
Sheets Pricing
The sheets are available in 4 sizes from UK Single to UK Super King. Unfortunately, they are not available in EU sizes. Below you can find the price for each available size.
| | | |
| --- | --- | --- |
| SIZE | DIMENSIONS | PRICE |
| Single | 90 x 190cm | £55 |
| Double | 135 x 190cm | £70 |
| King | 150 x 190cm | £80 |
| Super King | 180 x 190cm | £90 |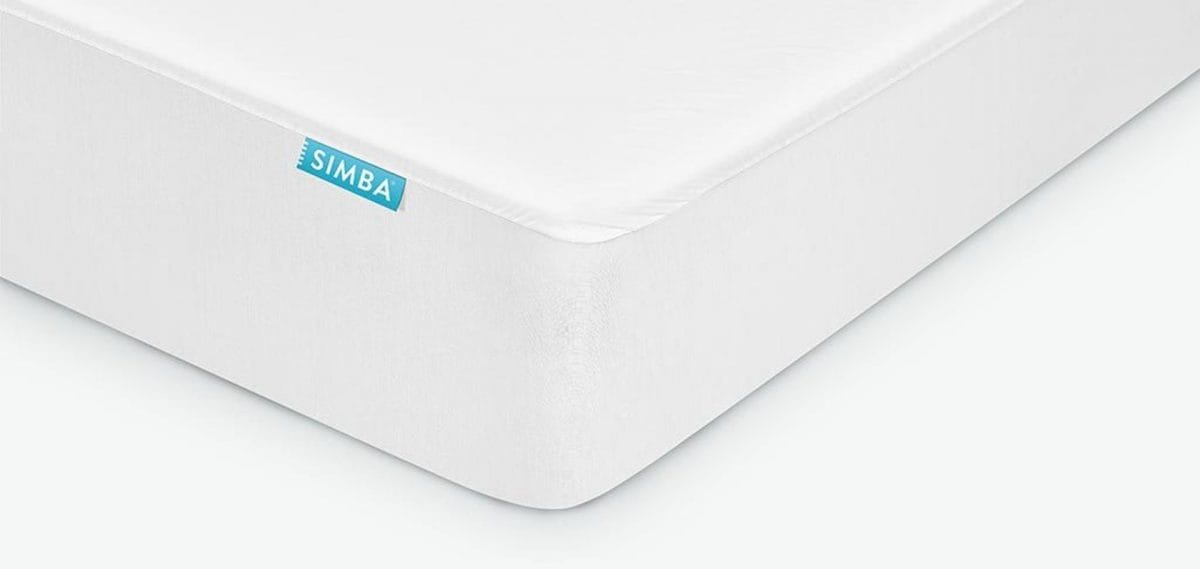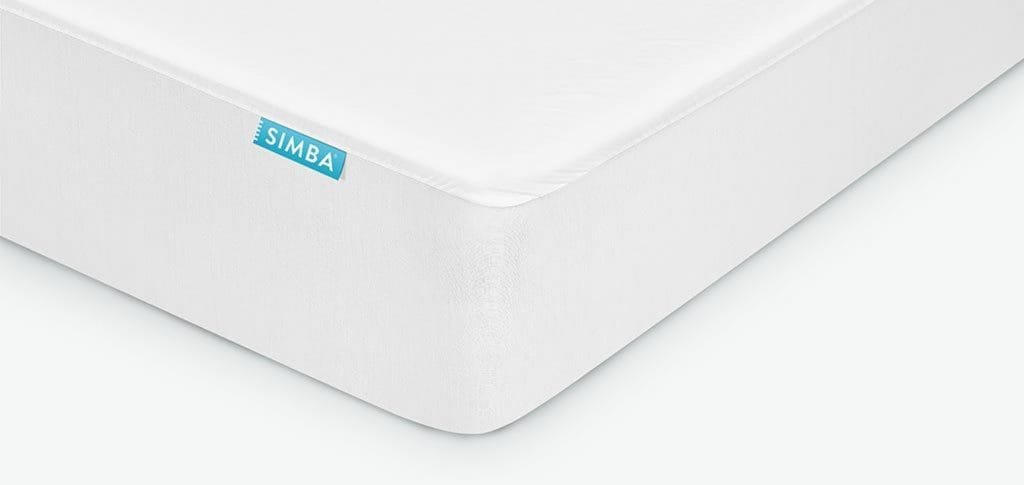 Protector Pricing
The mattress protector comes in 8 sizes. There are both UK and EU ones starting from Single and going up to Super King. The prices for each size can be found below.
| | | |
| --- | --- | --- |
| SIZE | DIMENSIONS | PRICE |
| Single | 90 x 190cm | £90 |
| EU Single | 90 x 200cm | £100 |
| Small Double | 120 x 190cm | £110 |
| Double | 135 x 190cm | £110 |
| EU Double | 140 x 200cm | £120 |
| King | 150 x 190cm | £135 |
| EU Queen | 160 x 200cm | £120 |
| Super King | 180 x 190cm | £150 |
Delivery & Service
Both the sheets and the protector come with free delivery regardless of the size you will get. Delivery takes between 1-3 days; mine came in 2 days after I placed my order. The DPD courier was very polite and I received a text with my 1hr delivery window the morning of the delivery day. The items were packed nicely and overall I found the delivery experience to be excellent.
Simba don't offer a trial period for their bedding range. If you change your mind, you can return your items providing you haven't used them and they are still in their original packaging. You have 14 days to do so from the day they were delivered. You will also get a one year manufacturing guarantee for both products which will cover for any problems you might face for the first year. Overall, Simba offer a good service here but I would really like it if they could offer a trial period.
Verdict
Wrapping up this Simba sheets review, it's a good time to share my final thoughts with you. Simba created some quality sheets that come at a fair price. They feel nice and they are very functional. The design is uninspiring but overall, they are quite good.
The mattress protector on the other hand is excellent. It is built to do a job and it does exactly that. It's built with the right materials and it's a great compliment for any mattress. Both products come with free delivery which is what you expect from a company like Simba.
PROS
Good buid quality
Fair prices
Free delivery
CONS
Not available in EU sizes
No trial period