Quite a few readers email me asking which mattress is better, A or B? This is why I decided to start this section, comparing popular mattresses to help people make their final decision. Today I will make the Hyde and Sleep vs Leesa mattress comparison as it's a quite common question in my inbox. They are both very well known and quite popular but quite different in the way they are designed. What they have in common is the fact that they are both excellent value for money and they both come rolled in a box!
I am sure you all want to find out which one is better so let's move to the full comparison below.
Materials Comparison
These mattresses have very different designs and they use materials that are not similar.
Hyde & Sleep
The Hyde and Sleep mattress is a hybrid one. This means that it combines memory foam technology with pocket springs. In more detail, this mattress has a total of three layers. The top one is a memory foam layer that is there to provide your body with the needed comfort and support. It also allows airflow in order to keep your mattress cool. In the middle, there is a high number of mini-pocket springs that adjust to your body's movements and provide you with support. Finally, the bottom layer is made of high-density foam designed with ventilation channels to keep the mattress cool. This layer also works as the base of the mattress.
Leesa
On the other hand, Leesa is a hybrid foam mattress. It combines different types of foam to create an interesting combination. Leesa is made of three layers in total. The top layer is a cooling foam layer (Avena) which is there to keep the mattress cool during the night. The middle layer is a memory foam one that provides your body with pressure relief and comfort. Finally, the bottom layer is a dense foam one that works as the base of this mattress.
Verdict: Both mattresses use really high-quality materials despite the low selling price. This is because they use the direct-to-consumer approach and they have cut all the middlemen. However, I think Leesa has the better materials here and wins the battle.
Cover
Both mattresses feature covers that are made of stretchy and breathable materials.
Hyde & Sleep
The Hyde and Sleep cover is made of a blend of 98% polyester and 2% elastane. This makes it stretchy and the cover hugs nicely the mattress. It's a very breathable surface that ensures that your mattress will stay cool. The design is also very nice. The top part has a nice pattern and is white. The side and the bottom part is dark grey. Moreover, they apply a third colour which represents the type of mattress. The Hybrid Plus in test features a dark raspberry line which blends well with the white and grey.
Leesa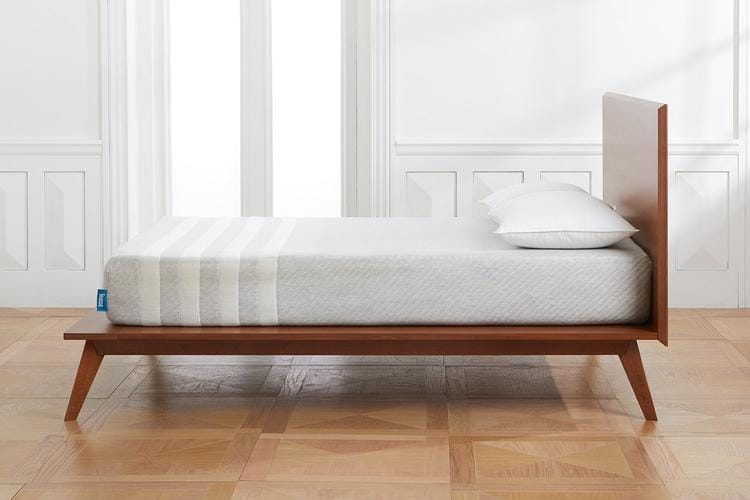 The Leesa cover is made of polyester. This makes it durable but also breathable at the same time. The cover is stretchy but not as stretchy as the Hyde and Sleep one. The design of the cover is simple but beautiful. It features a light grey colour with three white lines positioned on the lower part of the mattress. I would say the design is geared more towards male customers. My girlfriend didn't like it!
Verdict: Both covers are really good and they do a good job of keeping the mattress cool during the night. They are easy to maintain and you can machine wash them at 40 degrees. Personally, I think the Leesa cover is a bit better so we have a winner here.
Firmness & Comfort
Both mattresses have the 'one mattress fits all' approach. This means that they are medium-firm. If I use my firmness scale here, I would say that they are both 6.5.

Hyde & Sleep
The Hyde and Sleep mattress is a well-balanced mattress that uses memory foam and micro-springs technology in a very efficient way. You will get both support and comfort from this mattress and overall I think that it's a mattress that would fit most people's needs. It also has great edge support which makes it suitable for couples.
Leesa
The Leesa mattress is one I like a lot. It's very good for people with chronic back pain like me. Leesa is great with pressure relief and the mattress is also very supportive. However, it lacks the 'bouncy feeling' that pocket springs offer so if you like that, go for a hybrid mattress. Overall, Leesa is a very good option and you won't be disappointed.
Verdict – Both mattresses performed well in all my tests. However, Leesa was the better of the two.
Which one should I buy?
It's time now to complete this Hyde and Sleep vs Leesa post. I think that both mattresses are very good choices and most importantly they are fairly priced. It's really down to what needs you have but overall I will give a clear edge to Leesa. Having said that, I will now share my final thoughts on these mattresses.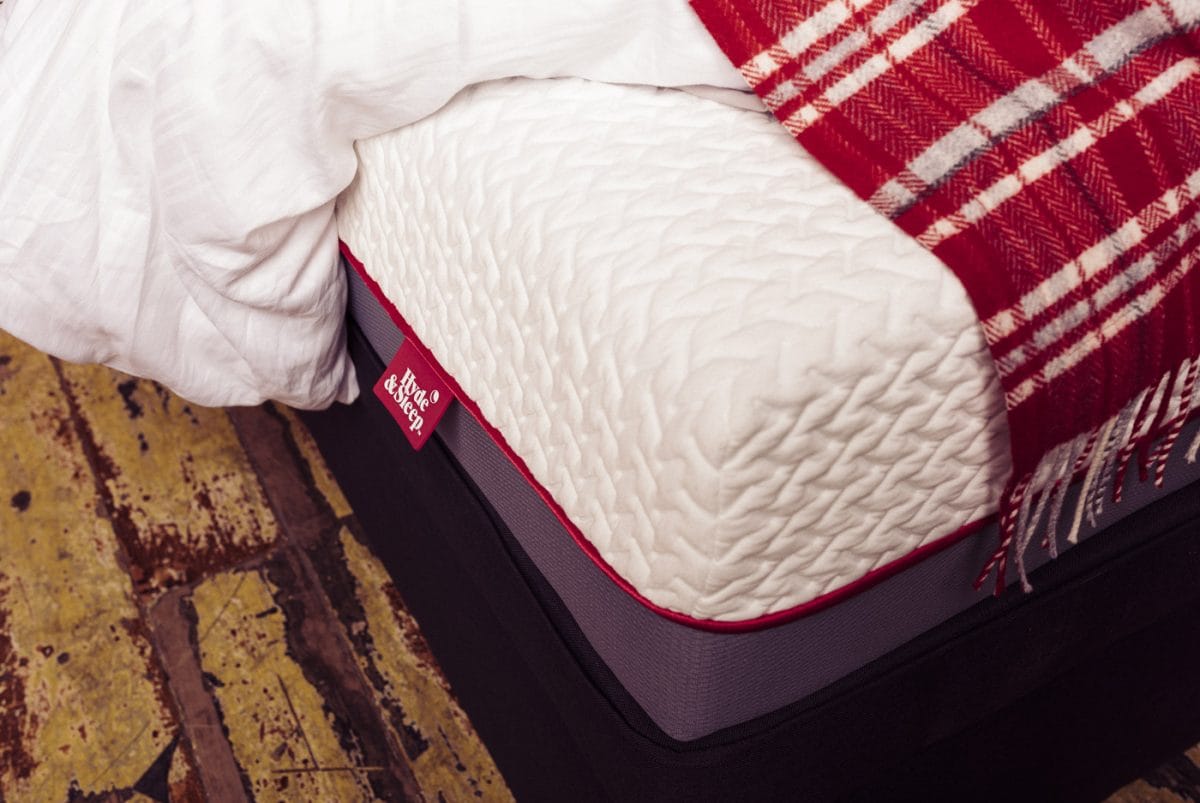 Buy the Hyde and Sleep mattress if you look for:
A well-balanced mattress that offers both good support and comfort.
A mattress that has a nice bouncy feeling.
A hybrid mattress that is well built and has great edge support.
If you look for more information on this mattress you can find the full review here. You can also buy it here.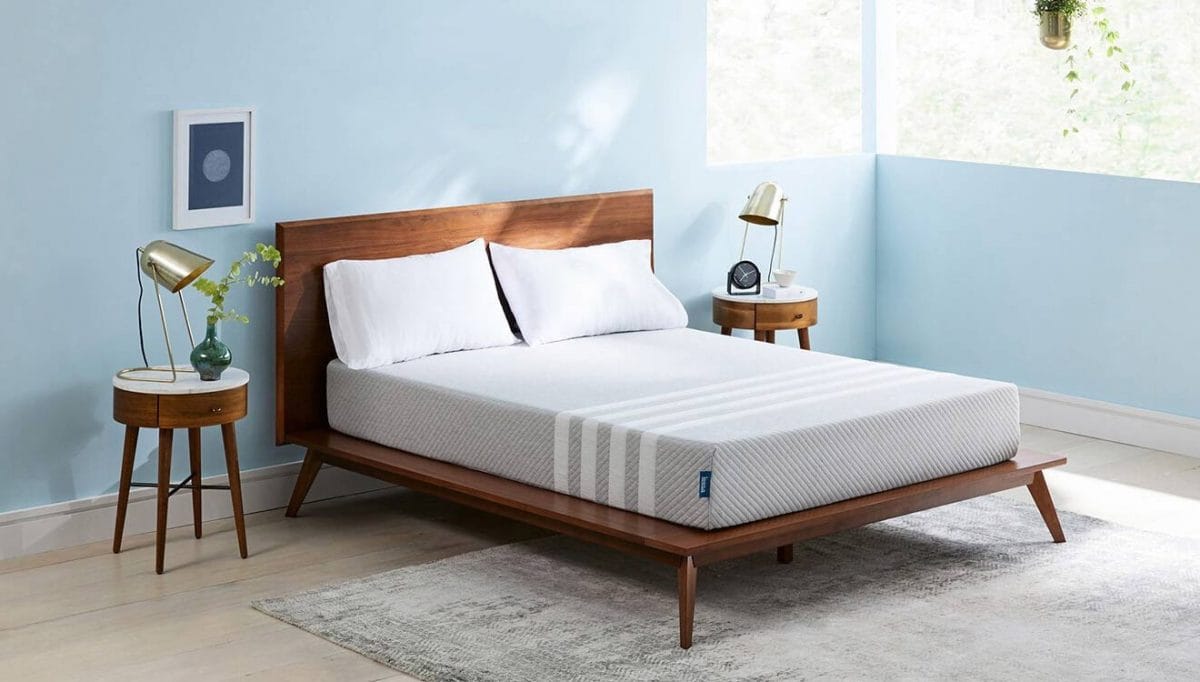 Buy the Leesa mattress if you look for:
A medium-firm mattress that is built in the UK with high-quality materials.
A mattress that is good for chronic back pain and is great with pressure relief.
A memory foam mattress that stays cool during sleep.
You can purchase the Leesa mattress here or you can read my full review here.
If you have any more questions regarding these two mattresses feel free to contact me. I hope this review was helpful! Good luck with your purchases!