It's been almost a year since I started the Comparison section on this site. The reason is no other than readers' feedback. One of the questions I am getting lately is "Nectar or Leesa?". They are two fantastic mattresses that have things in common but at the same time, they are quite different. In this Nectar vs Leesa mattress review, I will talk about their differences and which one is better depending on your sleeping style. No more words, let's move to the comparison below.
Materials Comparison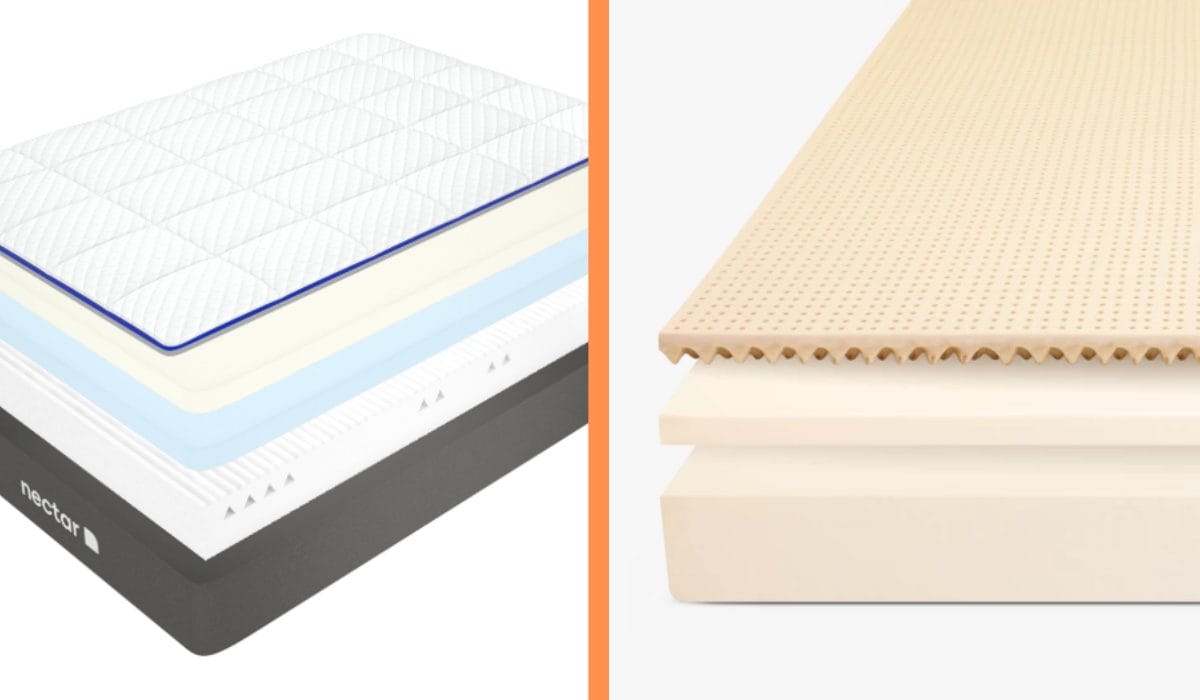 They are both memory foam mattresses but there are significant differences in their design. Let's see in detail what they are made of.
Nectar
Nectar uses a combination of 3 different foam layers. The top one is their signature Nectar Smart memory foam. It keeps the sleeping surface cool but also adds comfort and support. Underneath that, there is a pressure relief foam layer. This helps your spine to rest properly during sleep. Finally, at the bottom, there is a 7-zone dense foam layer which works as the base of the Nectar mattress. It's designed to support demanding areas of your body like your hips and shoulders.
Leesa
Leesa also features a 3-layer construction. The top one is a Cooling Avena foam layer which is there to regulate the heat and keep the mattress cool during sleep. Below this layer, there is a memory foam layer that provides your body with the needed pressure relief. Finally, at the bottom, there is a dense core support foam layer which provides the body with support but also works as the base of this mattress.
Verdict: Both companies use high-quality materials. Between the two it's hard to say which one is better. There are no middlemen involved with both companies so you are getting great value from both mattresses. I will call this a tie.
Cover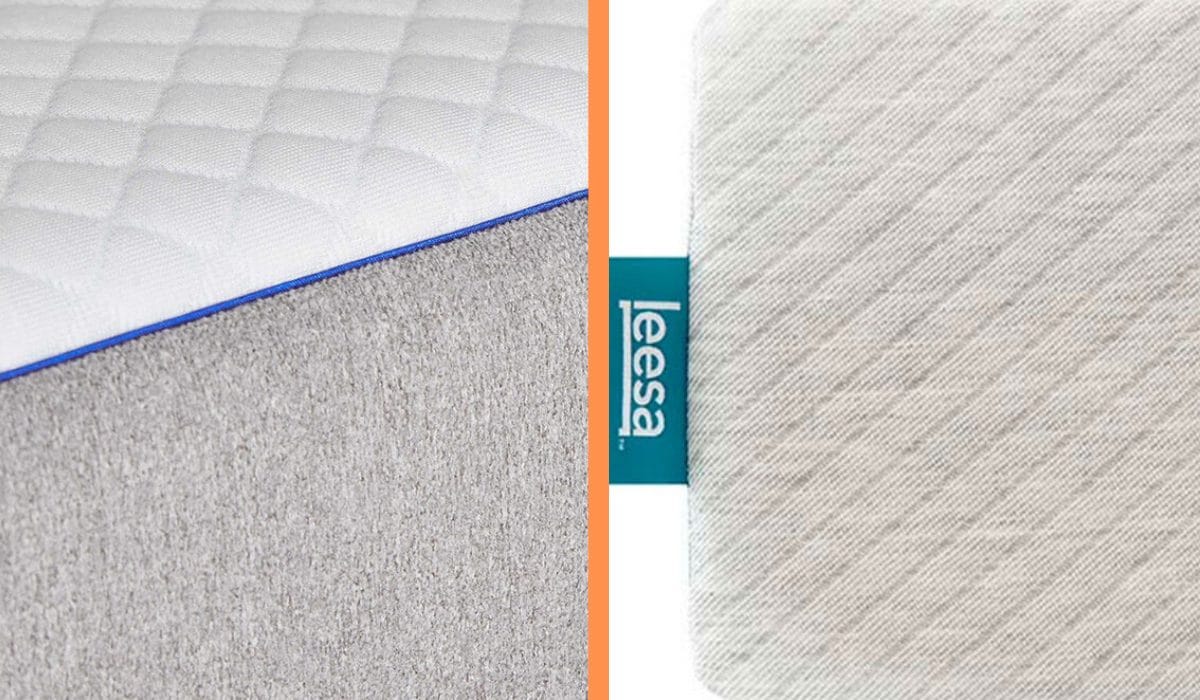 The two makers took different approaches when designing the covers.
Nectar
Nectar used another signature material here (Nectar Adaptive Cooling), to create a cover that is very breathable and stays cool during the night. This is due to its ability to absorb moisture very efficiently. The cover feels soft but strong at the same time. The design of the cover is not the prettiest I have seen but that's not a big problem. At the bottom, anti-slip elements have been applied which are very useful to keep the mattress in place. Finally, the cover of the Nectar mattress is not machine washable and you need to spot clean it when needed.
Leesa
Leesa chose polyester to make their covers. It's a material that is not very soft but it's very breathable which is very important. The cover is also very strong due to the material used to make it. The design is a very beautiful one and personally it's one of my favourite ones. The cover is removable but you cannot machine wash it, only spot clean it. Overall, it's a well-designed cover made with great materials.
Verdict: Both covers are good and made with great materials. However, I feel that more thought was put to create the Nectar one and I will give it the small edge here. I personally loved the small details like the anti-slip elements which make the difference. The winner is Nectar here.
Firmness & Comfort
Both mattresses followed the same approach here and they went for a medium-firm feel. However, Leesa is the firmer of the two. If I use my virtual scale here, Nectar would be a 6.5 and Leesa would be a 7.

Nectar
Nectar did very well in the back and side position. However, there is room for improvement in the stomach position. The mattress behaves like a classic memory foam one so those who like this type, they will absolutely adore it. The edge support is also very good, which means that Nectar is a couple-friendly mattress.
Leesa
Leesa, on the other hand, did well in all positions with the stomach one being the best out of all! The slightly firmer feel helps that and personally, I really liked it. The edge support is also excellent which makes this mattress ideal for couples.
Verdict: Both mattresses are very highly rated and there is a reason for that. Nectar does an excellent job in the back and side sleep positions whereas Leesa is an all-rounder doing a good job in all sleeping positions. It's not possible to name a winner here as this is down to your preferences. These two mattresses are really close, therefore it's a tie.
Which one should I buy?
Completing this Nectar vs Leesa review, I would like to share my final thoughts about these two fantastic mattresses. Overall, I think that Nectar is the slightly better option of the two. However, the difference is not in the mattress itself. As I have stated many times both mattresses are very good and you can't go wrong with any of the two. The difference is in the service where Nectar is the best among all "mattresses in a box". The fact you are getting 2 free pillows with it it's just the cherry on top! Having said that, I advise you to choose between the two mainly depending on your sleeping style.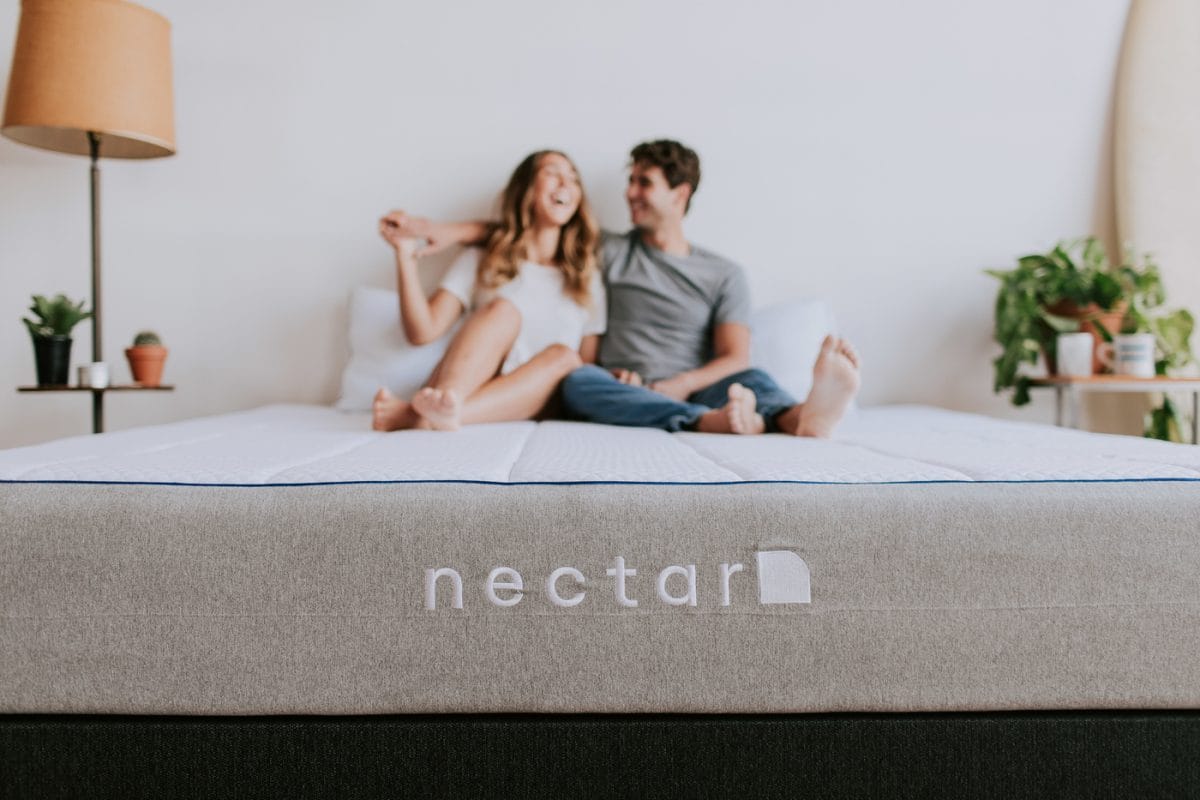 Buy the Nectar mattress if you look for:
A

classic memory foam mattress

that offers plenty of pressure relief.
A mattress that is great for back and side sleepers.
A couple-friendly option with minimal motion transfer.
If you want more information on the Nectar mattress you can read my full review here. Before any purchase, make sure you check my discount code page for big savings.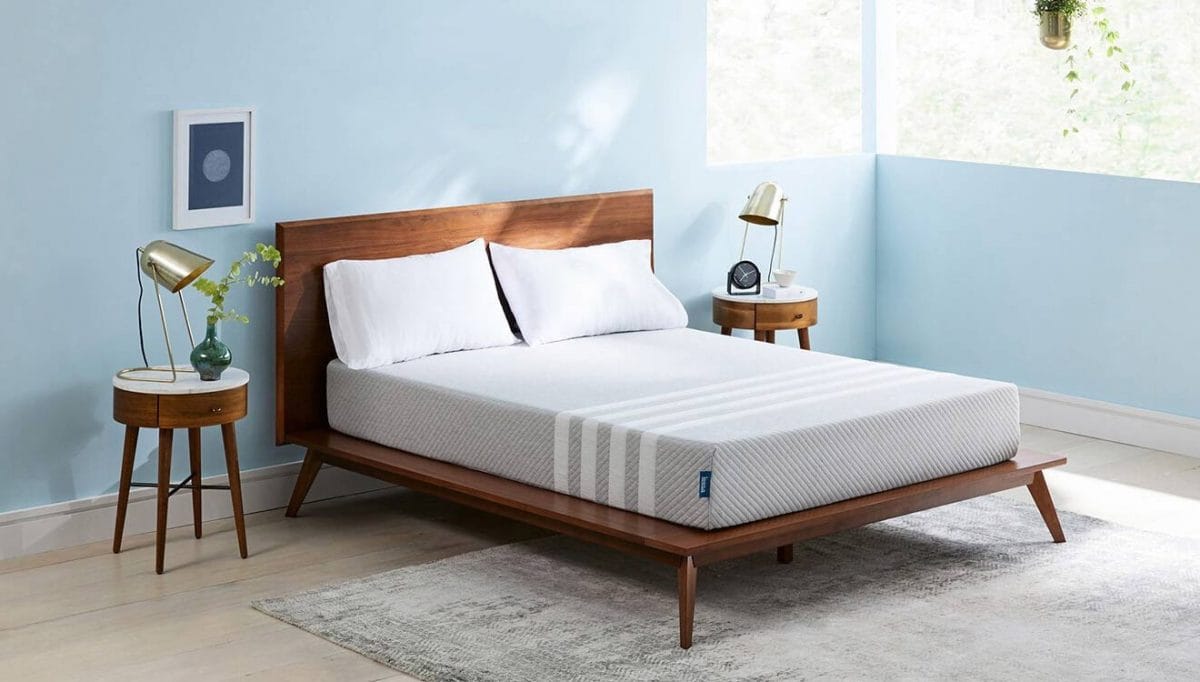 Buy the Leesa mattress if you look for:
A memory foam mattress with a slightly firmer feel.
An

all-rounder mattress

that is good for all positions.
A mattress which is good for couples.
If you are looking for more information on the Leesa mattress, my review here has much more detailed information.
I hope this comparison was helpful. If you still can't decide, don't hesitate to drop me an email with any questions you might have.