Eve is one of the most popular mattress companies in the UK. They have developed many sleep-related products like the Eve Original mattress. In this Eve Designer cotton sheets review, I will talk about their bedding range and whether it's worth your attention.
Getting quality sheets is not a luxury. It is more of a necessity these days, especially with all these options at a fair price. Sheets are in constant touch with our bodies and they make a lot of our sleep. They should be breathable to allow our mattresses to breathe too. Believe me, quality bedding does make a difference although it took me years to realise that. I got my sheets almost ten days ago so let's move to the full review below.
Construction
The Eve Designer sheets are made of 100% cotton. They also chose a percale weave which in my opinion makes the best type for bedding. This type of weave allows the fabric to be more breathable but at the same time stronger and more durable. Sateen might look better but is not good with airflow or durability so I would advise you to look for percale cotton sheets. They also chose to go with a 200 thread count which is not the best but it does the job. I would prefer this to be a bit higher but at this price 200 is not too bad.
Design & Fit
The Eve Designer sheets come in 4 patterns currently but availability is limited. The sheets have a minimal look with black and white colour tones except for the 'Arc' pattern which is more colourful. I personally really like the style which can be good for both younger or older people. The sheets were designed by CUSTHOM, an interior design studio in London. The pillowcases will fit the standard 50 x 75 cm pillows and the duvet cover comes in 4 sizes from UK Single to Super King.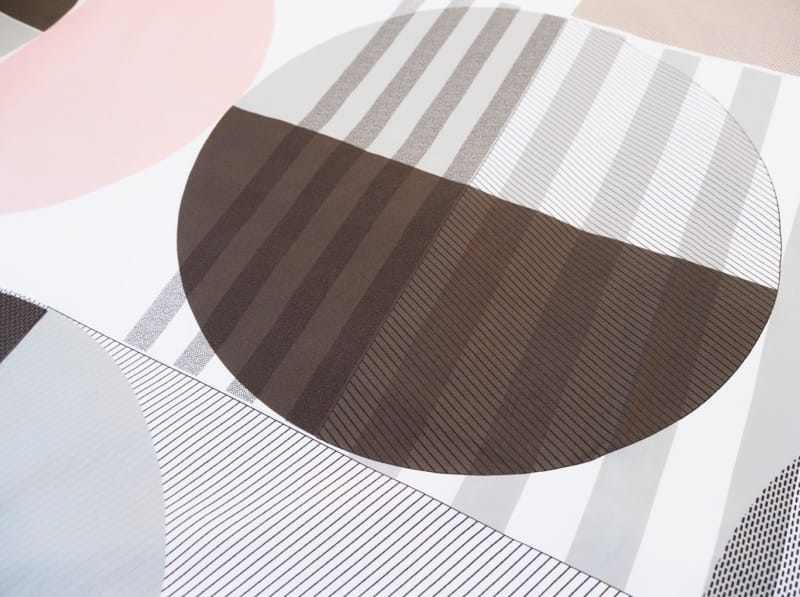 Pricing
The Eve Designer set comes in 4 sizes and includes 1 duvet cover and 2 pillowcases. That means that you won't get any bed sheets. If you want a full set, just add to your basket the Eve Cotton sheets that will cost you anything between £22-£38 depending on the size you will get.
Delivery & Service
The sheets come with a Free delivery service regardless of which size you will order. They will be delivered within 3 days if you live in the UK mainland. Eve also offer a 2-year warranty for these sheets that covers defects in materials and workmanship and popper or button breakage. This is great to see and shows how confident they are about their products. Unfortunately, there is no trial period here so if you use the sheets then you cannot return them. Overall, I think Eve offers a good service here.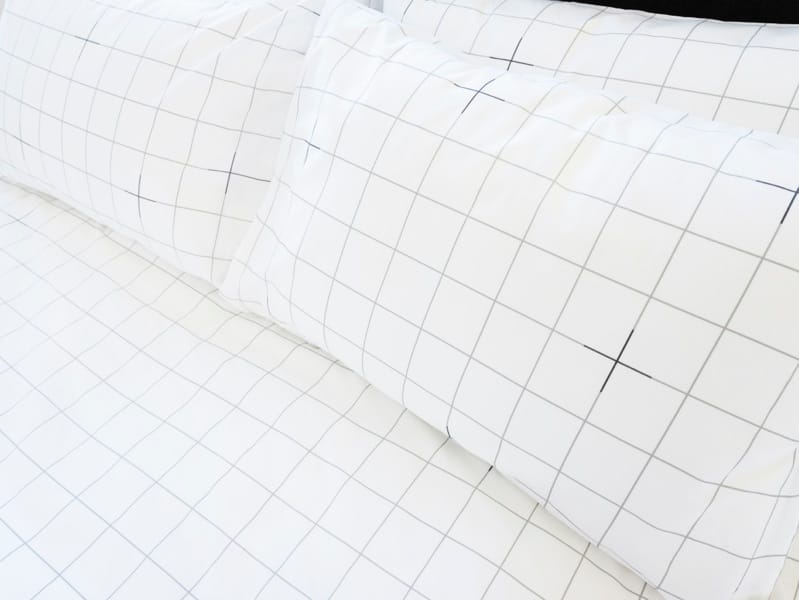 Verdict
Completing this Eve Designer sheets review, it's a good time to share my final thoughts with you. Eve collaborated with CUSTHOM to create a bedding set that is geared towards those who want to upgrade their sheets without spending too much. In my view, they should have included bed sheets in the set but this is easily solved and you can just add it as an extra. The sheets are well designed, feel soft and durable and I personally liked them. However, they are not the best I have tried and I found the 200 thread count to be quite low. If you just look to upgrade your sheets, then these can be a good option. If you can stretch your budget a bit then go for the Casper or Leesa ones.
For any question you might have about this review, please drop me a line.
Eve Designer Cotton Sheets Review
POSITIVES
Good materials
Interesting design
NEGATIVES
Low thread count
No trial period