Weighted blankets are in high demand these days as more and more people are looking for help. The two main reasons for that are stress and anxiety. In this Simba Orbit weighted blanket review, I am going to talk about this new option from Simba and whether it's one you should consider.
I guess most of you won't know much about weighted blankets. I was the same before I started doing some research. This type of blanket uses weight to make the sleeper feel secure and peaceful. It's like a hug practically. When I saw the Simba Orbit, I was really keen to try this out. My blanket arrived almost a week ago so it's a good time now to move to the full review below.
What's inside the Simba Orbit weighted blanket?
Simba decided to create a high-quality weighted blanket so they used a number of layers. The outer cover is made from 100% cotton and it can be removed and washed at 30º. Underneath that, there is the outer layer which is also made of cotton. It features pocket squares that contain glass nano-beads which are used to add the needed extra weight. Around the beads, there is a cushion layer that will help you feel more comfortable. Overall, I think it's a well designed weighted blanket and I think that Simba did an excellent job here. In the image below, you can see the position of each layer.
How heavy should a weighted blanket be?
This is a very common question but the answer is quite simple. Weighted blankets should be around 10% of your weight. The people at Simba have created a guide and the table below will help you choose the right weight for you. However, I thought that there should be more weight options as the two available ones cannot cover everyone.
| | |
| --- | --- |
| Body Weight | Blanket Weight |
| Between 9st 3lb (130lb) & 13st 7lb (190lb) | 15lb (6.8kg) |
| Over 13st 7lb (190lb) | 20lb (9kg) |
Do weighted blankets really work?
The theory behind this type of blanket is based on a process known as 'deep pressure therapy'. According to many studies, this type of therapy can trigger a chain reaction in the body which releases an overall sense of calm and peace. Therefore, using a weighted blanket can lead to lower stress, less anxiety and better sleep. If you suffer from stress or restlessness, I would advise you to try using a weighted blanket before you try any other sleep aid method.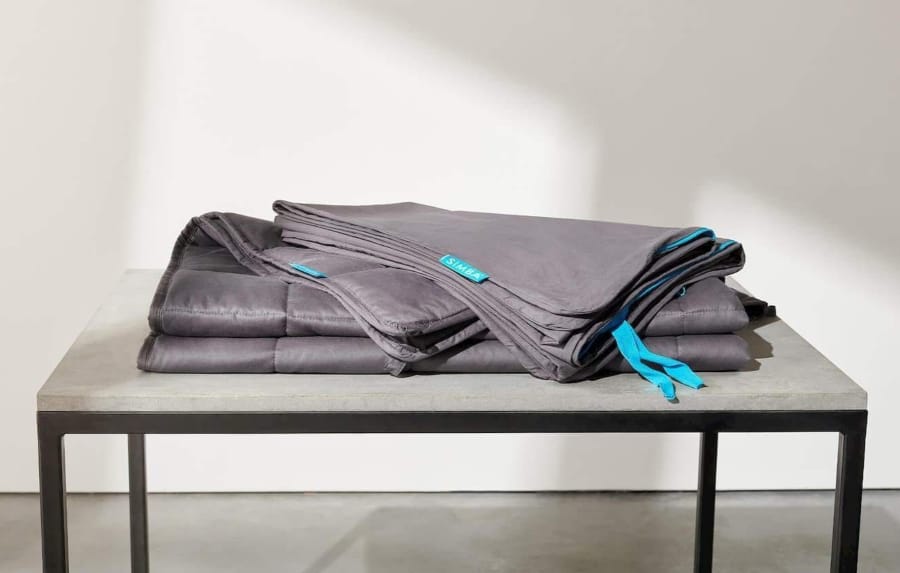 How much does it cost?
The Simba Orbit blanket is available in 2 weights but the price is the same for both options (£149). Before you choose the weight, you should look at the table above and in order to get the right one for your body type.
| | |
| --- | --- |
| Blanket Weight | Price |
| 6.8kg (15 lbs) | £149 |
| 9kg (20 lbs) | £149 |
How will it be delivered?
All Simba products come with Free Standard delivery that usually takes 3-7 working days depending on your postcode. The process was straightforward and I was happy with the service I got from them. The courier was polite and I received a text with my delivery slot.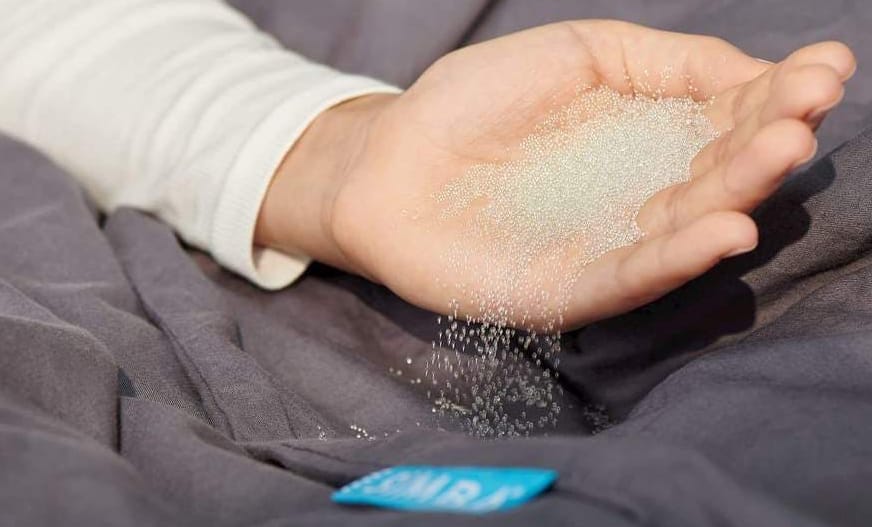 Should I buy the Simba Orbit weighted blanket?
This is always a tough question but I have to answer it now that I complete this Simba Orbit weighted blanket review. In my opinion, this is a well-made weighted blanket and I think it's a great option. Simba made another excellent bedding product and I think you will love the feel and the softness of the cotton cover. Coming packed with free delivery, it's an option you should consider if you are in the market for a weighted blanket. I highly recommend it.
Simba Orbit Weighted Blanket Review
PROS
Washable cover
Soft cotton outer surface
Free delivery
CONS
Available in only two weights